Yogi and Chakras
Picture from Wikipedia-commons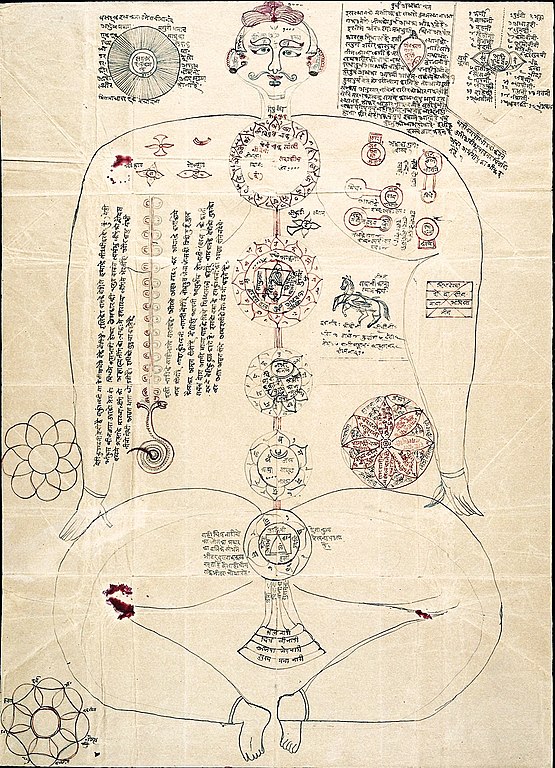 Title

Indic Manuscript 347, side a

Description

Unidentified, side a, ink, a large line drawing of a man showing the seven subtle centres (cakra) with the body, the main subtle veins (nadi), and the coiled serpent energy at the base of the spine (kundalini).

Asian Collection

Credit line
References

Library reference: Or Indic MS 347 (shelf number: Indic. alpha 366)
Photo number: L0024647

Source/Photographer

http://wellcomeimages.org/indexplus/obf_images/ea/21/ce6dddd489f9caa6a0f3d1bb8cdb.jpg
Licensing(wiki commons)


This file is licensed under the Creative Commons Attribution 4.0 International license.

You are free:

to share – to copy, distribute and transmit the work
to remix – to adapt the work

Under the following conditions:

attribution – You must attribute the work in the manner specified by the author or licensor (but not in any way that suggests that they endorse you or your use of the work).
The Universal Doctrine
The Universal Path
of Spirituality
Copyright 2021
universal-path.org
Latest Blocked Spammers
Log file empty or logging feature disabled.