Lambspring 3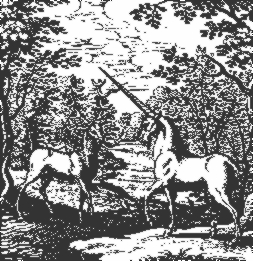 Book of Lambspring 3
(250 × 240 Pixel, Dateigröße: 32 KB, MIME-Typ: image/jpeg)
https://commons.wikimedia.org/wiki/File:Licorne_et_cerf.JPG?uselang=de
English: 1 = Red Deer and Unicorn in a forest - Alchemic engraving - Lambspring, De lapide philosophico figurae et emblemata, figure III, In the Body there is Soul and Spirit.
1625 Quelle Traité alchimique : De Lapide philosophica
Urheber Lambsprinck - graveur inconnu
Genehmigung (Weiternutzung dieser Datei)
Public domain Dieses Werk ist gemeinfrei, weil seine urheberrechtliche Schutzfrist abgelaufen ist.
The Universal Doctrine
The Universal Path
of Spirituality
Copyright 2021
universal-path.org
Latest Blocked Spammers
Log file empty or logging feature disabled.