Kailash
From https://commons.wikimedia.org/wiki/File:Kailash_south_side.jpg?uselang=de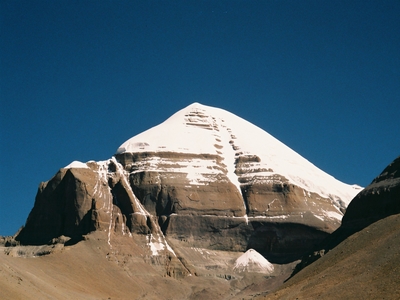 from inner korla route. 2011/04. Ernest Muldashev south side view.
Uploaded by to Englisk wikipedia Muldashev.jpg.
Licensing


This file is licensed under the Creative Commons Attribution-Share Alike 3.0 Unported license. Subject to disclaimers.

You are free:

to share – to copy, distribute and transmit the work
to remix – to adapt the work

Under the following conditions:

attribution – You must attribute the work in the manner specified by the author or licensor (but not in any way that suggests that they endorse you or your use of the work).
share alike – If you alter, transform, or build upon this work, you may distribute the resulting work only under the same or similar license to this one.

This licensing tag was added to this file as part of the GFDL licensing update.
The Universal Doctrine
The Universal Path
of Spirituality
Copyright 2022
universal-path.org